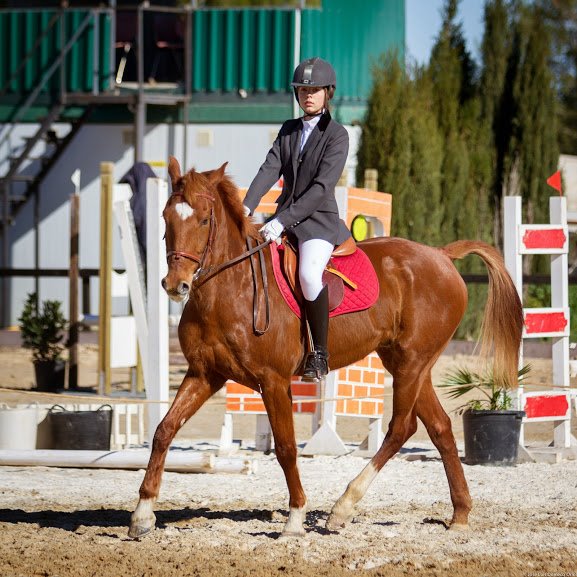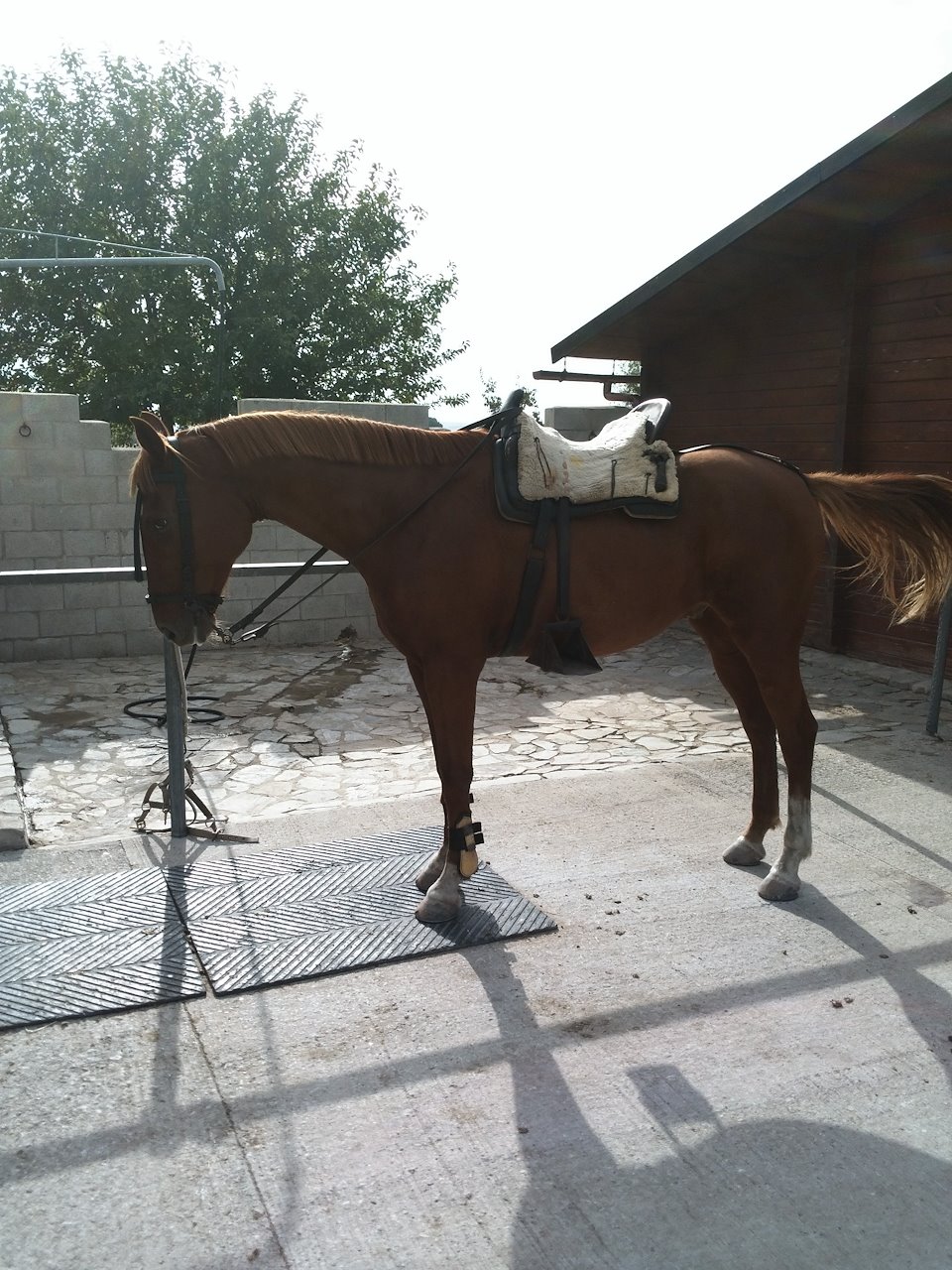 ARCILLOSO II
Este caballo es uno de los últimos tres sangres de nuestra ganadería.
Su padre es Mirbeau, hijo del legendario Mill Reef "uno de los 10 mejores purasangres de todos los tiempos".
Su madre es la yegua de la casa Arcillosa, a su vez hija de otro gran pursangre: Jikagua y de la yegua Paladina por Diarikal (A. á.)
Su nobleza y ganas de trabajar, lo hacen apto para ser montado por cualquier jinete.
Pensamos que este caballo es ideal para un niño que quiera ganar concursos de salto de 1,10m.
This wonderful gelding is one of what we call "three-bloods" , which means Spanish-Anglo-Arab crossbred, often used for cattle work in Southern Spain and for sport.
Even-though, he becomes from stunning thoroughbred lines (Mirbeau, Mill- Reef, Jikagua, Touragua, etc).
He will give all he has for making a good performance.